Avocados From Mexico, Korean Pop & Mashable, that's who. An analysis by Quest Media.
March is this time of the year again, where the frenzy is real and people are excited to fly from all around the world to Austin, Texas for the SXSW festival. Fans fill up their ears with brand new underground artists or major bands doing VIP shows, their eyes with movie premieres and glamorous stars on the red carpet, and their mind with big name speakers, keynotes and houses displaying the already-here future. Quest Media
Quest Media was part of the 30th experience with the Planet Quebec delegation. As usual, time flies in good company and there is only so much you can do during your time there! The Interactive festival was full of promises for us. Technology supercharged with creativity is always pushing further the boundaries of what people can do.
Once the dust has settled, we were able to analyze the content generated during SXSW 2017* with our Quest platform. We analyzed more than 1 million pieces of social content, so let's find out what made noise at SXSW 2017!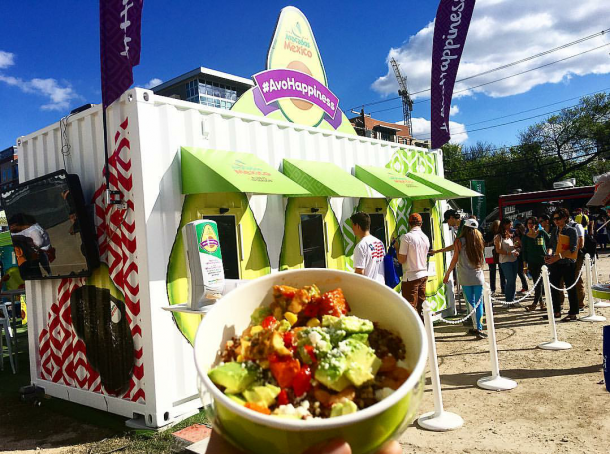 Food is key during the festivals, especially free food, the festival-goers are really on the hunt for it. And they have rewarded Avocados From Mexico for feeding them. Their brand activation literally destroyed the competition! (Again! They were already a major player last year, discover our analysis from 2016). AFM was the green star of the SouthBites Trailer Park with their full avocado experience and food truck. People went crazy for a sweet avocado bowl and a lounge to chill under the sun.
Even if Lana Del Rey fans were raging out to be able to see her live at her shows, SXSW has definitively been taken by surprise by K-Pop and especially RED VELVET and their little SISTAR, which offered some electrifying shows at the Belmont. The Belmont hugely benefited from all that fuzz and saw its online popularity explode during those nights!
Within all of the Brand Houses that were set up, the Mashhouse dominated the battle for attention. Mashable was one of the hot topics during the Interactive festival. As was Virtual Reality. You had to be blind to miss it, a short stroll into the exhibition center and you would bump on hundreds of VR & AR booths.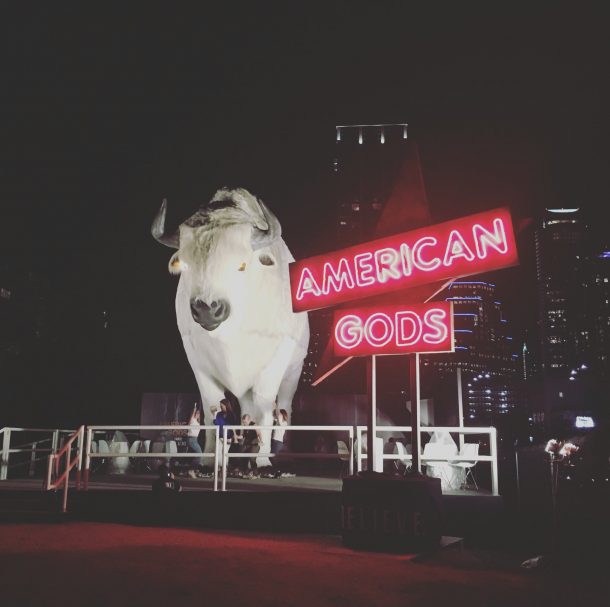 The new Starz series American Gods topped the charts during the Film festival and I'm pretty sure everyone at SXSW saw the huge Buffalo they deployed near Rainey Street. Still, it is HBO and Games of Thrones who snagged the most of the attention, with the new season 7 coming up. The HBO Escape Game, GoT actors popping up everywhere & the breaking news that Ed Sheeran will guest star in it must have help!
Finally, even if Austin was swarmed of proud folks from all over Texas, it's Washington D.C. and their #WeDC movement that stood out from the map. They orchestrated a complete brand strategy on site to demonstrate how the city became the nation's coolest and why entrepreneurs and artists choose DC. And they are not kidding at it, they brought Wu-Tang Clan and Thievery Corporation with them!
Discover our full analysis of SWSX 2017 with Top 25s at www.sxswsocial.co
Oh, and get in touch if you are interested in getting the full data set. (1M+ posts)
* Our analysis was run over the period of 17-03-05 to 17-03-26.